Welcome to the School of Psychology
---
The School of Psychology is one of the largest in the University and is also, we believe, one of the very best. In the 2016 QS International rankings, we are ranked 29th in the world, which is the highest ranking for Psychology in New Zealand.
Orientation Day 2018
The Faculty of Science looks forward to seeing all undergraduate students at Orientation Day on 21 February. There is a fabulous programme of activities and events starting with a welcome at Waipapa Marae.
Testing canine intelligence
New Zealand has almost 700,000 canine companions. Evolutionary psychologist Dr Alex Taylor is putting some of those pet dogs to the test to find out just how empathetic and clever they really are.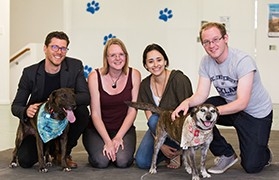 Healthy conflict within families
Dr Nickola Overall says managing family conflict is crucial to improving child well-being. The challenge for parents is to ensure conflict within their own family remains 'healthy' and does not harm their children.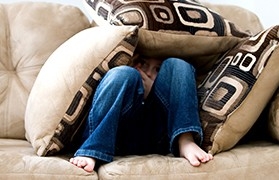 We lead psychological science, scholarship and practice and most of our academic staff have impressive international research reputations, and several are recognised among the world leaders in their fields. Our teaching is very highly regarded, and we have several winners of Distinguished Teaching Awards on our staff. We see a strong link between research and teaching as the unique advantage that studying at a major international university offers.
Read more about our notable achievements, awards and rankings.