Welcome to the School of Psychology
---
The School of Psychology is one of the largest in the University and is also, we believe, one of the very best. In the 2016 QS International rankings, we are ranked 29th in the world, which is the highest ranking for Psychology in New Zealand.
AskAuckland Central
Visit us in our newly opened student information centre, Alfred Nathan House, for information and advice on your degree, how to find your way around the campus, your enrolment, fee payments and Campus Card.
New frontiers in e-therapy
Associate Professor Kerry Gibson's research aims to provide peer-to-peer support online to help young people with psychological distress. Read about her research on pages 16 and 17 of InSCight magazine.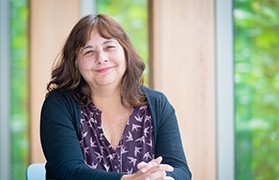 How do dogs think?
Evolutionary psychologist Dr Alex Taylor reckons he has one of the best jobs in the world. "I mean, who wouldn't want to work with dogs all day?" he laughs. Read more on pages 6 and 7 of InSCight magazine.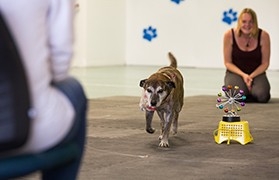 We lead psychological science, scholarship and practice and most of our academic staff have impressive international research reputations, and several are recognised among the world leaders in their fields. Our teaching is very highly regarded, and we have several winners of Distinguished Teaching Awards on our staff. We see a strong link between research and teaching as the unique advantage that studying at a major international university offers.
Read more about our notable achievements, awards and rankings.

Punk, politics and tipping points

15 December 2017

In a world where inequality and injustice are rife, and at a time when politics is the topic on almost everyone's tongue, Dr Danny Osborne is examining why we don't do more – collectively – to redress unfairness. Read more on page 8 of InSCight magazine.

Dangers of avoiding conflict

01 December 2017

Associate Professor Nickola Overall talks to UniNews about new collaborative research on how directly engaging in conflict helps resolve problems and improves relationships.