Welcome to the School of Psychology
---
The School of Psychology is one of the largest in the University and is also, we believe, one of the very best. In the 2016 QS International rankings, we are ranked 29th in the world, which is the highest ranking for Psychology in New Zealand.
One-on-one course advice for you
Are you a potential undergraduate student, or a returning or postgraduate student? Don't miss this opportunity to get free one-on-one course advice and degree planning help for the year ahead.
The erosion of collective action
'Slacktivism' and the belief that people power can change society are together working to undermine attempts at collective action. Dr Danny Osborne talks to Radio NZ about this new research.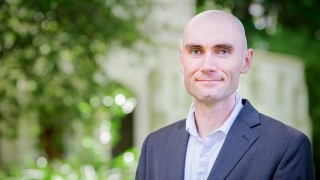 Free university fees
The government has introduced new policies to make tertiary study more affordable. There is one year of fees-free study for students new to tertiary education. Find out more and check to see if you are eligible.
We lead psychological science, scholarship and practice and most of our academic staff have impressive international research reputations, and several are recognised among the world leaders in their fields. Our teaching is very highly regarded, and we have several winners of Distinguished Teaching Awards on our staff. We see a strong link between research and teaching as the unique advantage that studying at a major international university offers.
Read more about our notable achievements, awards and rankings.

Dangers of avoiding conflict

01 December 2017

Associate Professor Nickola Overall talks to UniNews about new collaborative research on how directly engaging in conflict helps resolve problems and improves relationships.

Single men and masculinity

14 November 2017

Researchers at the School of Psychology aim to find out what single men have to say for themselves about being single and want to talk to men in centres like Auckland and other parts of New Zealand.