Welcome to the School of Psychology
---
The School of Psychology is one of the largest in the University and is also, we believe, one of the very best. In the 2016 QS International rankings, we are ranked 29th in the world, which is the highest ranking for Psychology in New Zealand.
Take a look at what you can study
From theories of personality and development to gender power and sexuality, studying with the School of Psychology will take you to the cutting edge of this discipline. View our 2018 handbooks.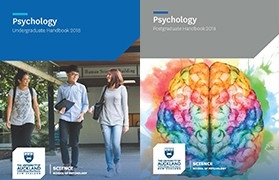 Fostering accidental collisions
Dean of Science, Professor John Hosking, inspires younger generations to influence and improve every aspect of human existence, with science and technology. Read his Newsroom opinion piece.
Growing up in New Zealand
Find out how the work of Associate Professor Karen Waldie and senior lecturer Dr Elizabeth Peterson contributes to our understanding of young people - and how much they enjoy making a difference.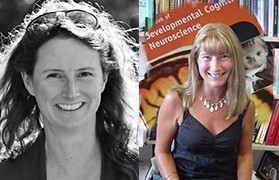 We lead psychological science, scholarship and practice and most of our academic staff have impressive international research reputations, and several are recognised among the world leaders in their fields. Our teaching is very highly regarded, and we have several winners of Distinguished Teaching Awards on our staff. We see a strong link between research and teaching as the unique advantage that studying at a major international university offers.
Read more about our notable achievements, awards and rankings.

Single men and masculinity

14 November 2017

Researchers at the School of Psychology aim to find out what single men have to say for themselves about being single and want to talk to men in centres like Auckland and other parts of New Zealand.