Welcome to the School of Psychology
---
The School of Psychology is one of the largest in the University and is also, we believe, one of the very best.
Labelling a group by their ethnicity
An Auckland cafe "clearly" crossed the line when it referred to a group of women as "Asians" on their customer receipt, according to discrimination researcher, Associate Professor Danny Osborne.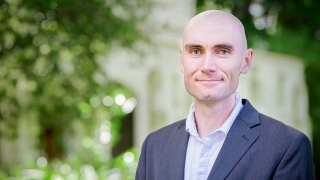 Take 10 with Dr Alex Taylor
Senior Lecturer Dr Alex Taylor, Director of the Animal Minds Lab gives us 10 minutes of his time to talk cumulative cultural evolution, creative challenges and having low expectations. Read more.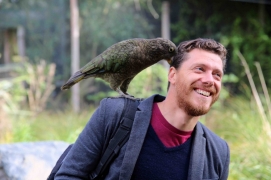 Orientation 2019
Received an offer of place for 2019? Find out what you need to do before you arrive, what to expect at your Orientation day and where to go for more support. Read more.
We lead psychological science, scholarship and practice and most of our academic staff have impressive international research reputations, and several are recognised among the world leaders in their fields. Our teaching is very highly regarded, and we have several winners of Distinguished Teaching Awards on our staff. We see a strong link between research and teaching as the unique advantage that studying at a major international university offers.
Read more about our notable achievements, awards and rankings.

Funded Doctoral Internships in Mumbai and Medellín

12 February 2019

PhD candidate Shohin Aheleroff is in Colombia building international networks and using his expertise to solve real-world industry problems. You could be too with a funded doctoral internship in Mumbai or Medellín. There are still places remaining (NZ citizens and permanent residents only).