Welcome to the School of Psychology
---
The School of Psychology is one of the largest in the University and is also, we believe, one of the very best.
Apply to study with us
If you're ready to apply for your chosen programme then start your journey to study at the University of Auckland with an Application for Admission. If you're partway through your application, then jump back in.
Our subject is ranked 36th
According to the 2018 QS World University Rankings by subject, psychology at the University of Auckland is ranked 36th equal in the world. Find out more.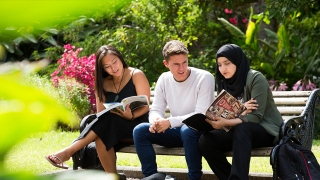 Discover your Science with us
We're much more than just New Zealand's top ranked science faculty. We are a diverse collaborative community, full of budding scientists ready to help you discover your passion and what makes you tick.
We lead psychological science, scholarship and practice and most of our academic staff have impressive international research reputations, and several are recognised among the world leaders in their fields. Our teaching is very highly regarded, and we have several winners of Distinguished Teaching Awards on our staff. We see a strong link between research and teaching as the unique advantage that studying at a major international university offers.
Read more about our notable achievements, awards and rankings.