Welcome to the School of Psychology
---
The School of Psychology is one of the largest in the University and is also, we believe, one of the very best.
The Inside Word
Are you wanting to know what life is REALLY like at uni? Classes, events, money, studying, stressing… Get the Inside Word, straight from the people who are experiencing it. Follow the blog to find out about your first year of study.
Testing canine intelligence
New Zealand has almost 700,000 canine companions. Evolutionary psychologist Dr Alex Taylor is putting some of those pet dogs to the test to find out just how empathetic and clever they really are.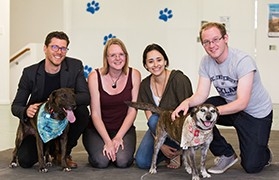 Our subject is ranked 36th
According to the 2018 QS World University Rankings by subject, psychology at the University of Auckland is ranked 36th equal in the world. Find out more.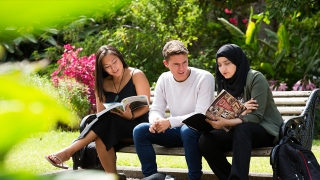 We lead psychological science, scholarship and practice and most of our academic staff have impressive international research reputations, and several are recognised among the world leaders in their fields. Our teaching is very highly regarded, and we have several winners of Distinguished Teaching Awards on our staff. We see a strong link between research and teaching as the unique advantage that studying at a major international university offers.
Read more about our notable achievements, awards and rankings.

The Brain in its Body, the Body in its World Event as iCalendar

23 May 2018, 6:15pm

Public lecture by Professor Randall D Beer, Seelye Fellow: Is your mind really (only) in your head? Over the past 30 years, it has become increasingly clear that the proper unit of analysis of the mechanisms of behavior is not simply a brain, but rather an entire brain-body-environment system.
Register now | Three-Minute Thesis Competition 2018

19 April 2018

Could you explain an 80,000 word thesis in just 180 seconds? This year's 2018 Three Minute Thesis (3MT®) competition challenges postgraduate students to communicate their research to a general audience in just 3 minutes with a single presentation slide. The Faculty of Science heats will be held on 21 May. Register now.